Pottery Lane Knottingley WF11 8JX
Tyres
C.M.P Autos has chosen a small group of tyre distributors to work with. This gives us the ability to offer our customers a huge range of choice when it comes to tyre brands and a delivery network that can supply 4+ times per day.
This enables us to keep our prices very competitive whilst still providing outstanding choice
Our prices are fully fitted, including new standard rubber valve, balancing and disposal of the old tyre. Please bear that in mind when comparing prices with other suppliers.
Specialist valves with TPMS are not replaced. Also, wheels with this kind of sensor have to go back on the vehicle in the same place. The sensors still work, but if they get mixed up, the controlling module gets confused. If you had your tyres changed elswhere, and this seems to be happening, we have the equipment to relearn the position of each wheel and rectify the problem for a nominal fee.
When balancing your wheel we only use new weights. Steel rims get clip on weights and alloy rims only get self adhesive weights. We never reuse old weights and we never use clip on weights for alloy rims. If you have black or dark coloured alloy rims, we can offer black weights for a small additional cost. They look nicer and don't look out of place like a standard silver weight possibly would.
If your vehicle has locking wheel nuts please leave the key in a very obvious place for us.
Sample tyre prices
Here are a few example of popular sizes from Imperial Tyres - these prices are subject to change without notice
As a tyre supplier, customers often ask for recommendations of a budget tyre that performs like a big name brand. We think we have found it. Imperial offers a fantastic range of popular sizes, has good economy and wet weather performance ratings and fits comfortably in the busy family budget bracket.
We have fitted these to a lot of luxury class vehicles too!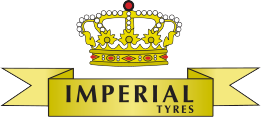 | Tyre Size | Model | Price |
| --- | --- | --- |
| 195/55/15 | ecodriver5 | £52.00 |
| 195/45/16 | ecosport2 | £57.00 |
| 195/55/16 | ecodriver5 | £53.00 |
| 205/55/16 | ecodriver2 | £52.00 |
| 225/40/18 | ecosport2 | £59.00 |